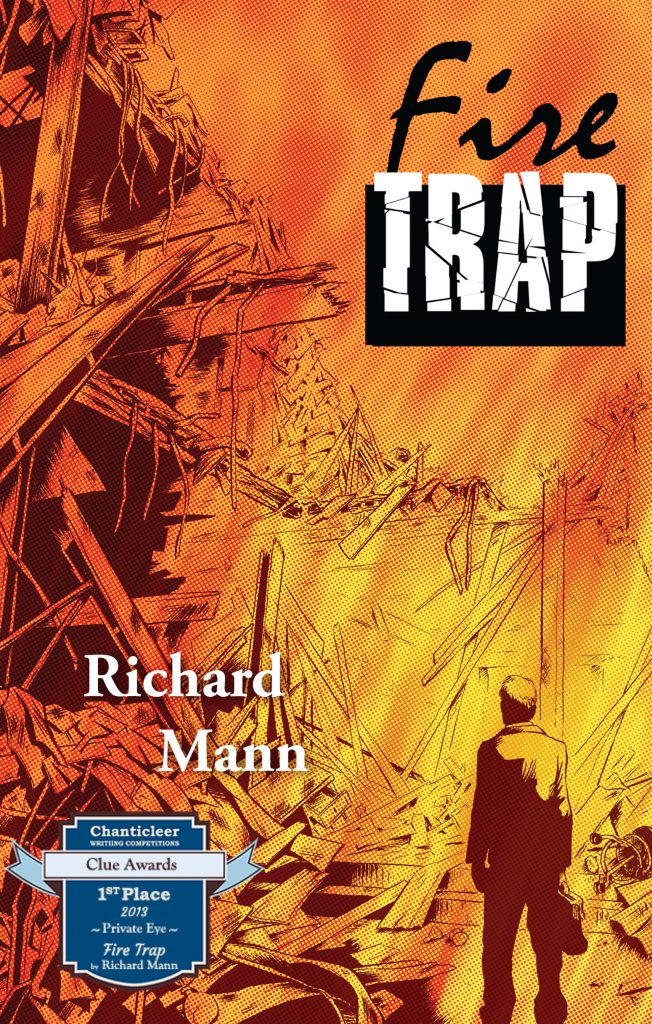 Randy Justice puts his life on the line when he touches the smoldering clues from a corporate fire.
Randy, an insurance investigator, has set up shop as Justice Investigations in the Portland, Oregon, theater he inherited from his folks. As a single parent, he must provide for Sally and Billy, his adventurous teenagers, while unraveling the truth about a deadly fire at Genetrix, a startup company in California's Silicon Valley.
The Principal scientist at Genetrix dies ia a fire that consumes most of the company headquarters. Western Insurance must pay millions if the fire proves an accident. A beautiful venture capitalist and the striking daughter of a competitor help Randy untangle the lies and motives that created the Fire Trap in which the scientist died.